Storm Kiosks - Now Part of GoMoto
Storm Kiosks and GoMoto have joined forces, creating a one stop shop for your customers' check-in needs.
Are you an existing Storm Kiosks customer? You will continue to have top of the line support, and you can log in to your dashboard using the same link you always do, or just click the button below. If you have questions or concerns, contact support at 1.877.808.6290 or email us.
Looking for a new kiosk solution for your service drive? GoMoto has you covered.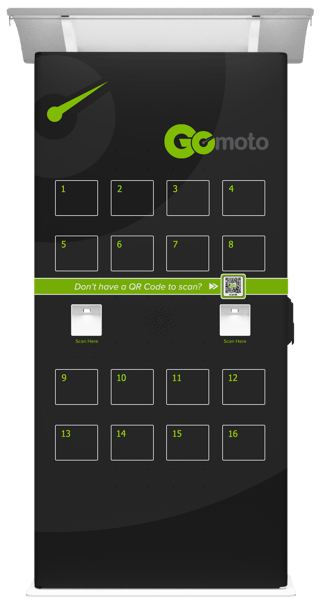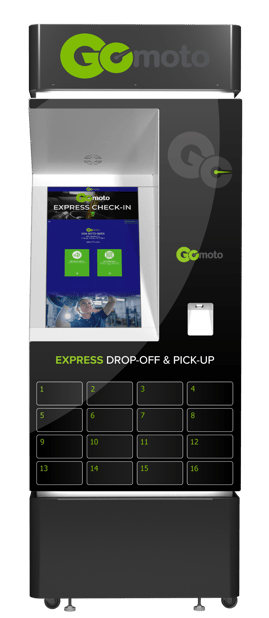 Virtual Service Advisor
The Virtual Service Advisor is an indoor unit that features an antimicrobial touch screen for customers to check in or out on, including mobile and QR code capabilities.
365
The 365 is an outdoor unit that has 24/7 access to key lockers for after hours drop off and pick up, and it has a QR code scanner for mobile check-in.
Express
The Express combines the Virtual Service Advisor and the 365. It features the antimicrobial screen, check-in capabilities, and key lockers for convenient drop off and pick up.
Features
Improved Service Lane Efficiency
GoMoto kiosks can cut your customers' check-in time down to 2 minutes – all without speaking to an advisor. This check-in process is quick and consistent every time and frees up your advisors to work on more profitable tasks.
Reporting
Detailed reporting and communication between customers, advisors, and technicians, directly in your DMS, allows your service department to be accurate and exceed customer expectations.
Increased Revenue
Not only do the kiosks provide a consistent and quick check-in, but they also offer upsells 100% of the time with every single customer and offer vehicle trade-in valuation before they approve service work.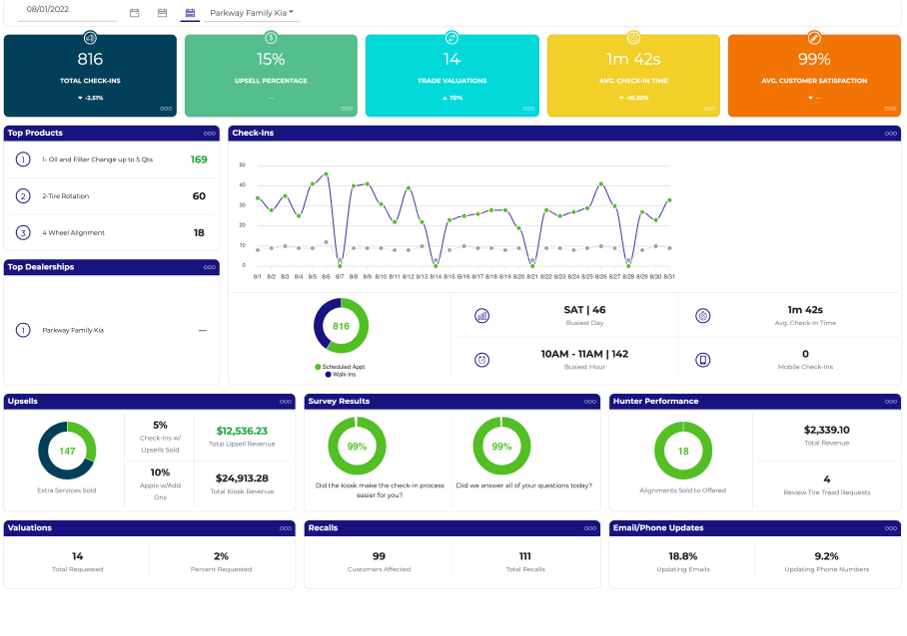 Interested in learning more about GoMoto? Talk to us.